I was so excited when I got my first commission from Scottish singer/songwriter Penny Black back in June, and even more excited to find out it was for her new music video!
She had seen my
Write Me a Love Letter
hat on Etsy (below) and wanted to change the hat band and flower decoration to match the outfit of one of her extras. She was ever so lovely to work with and I always enjoy commissions, and she promised to send me a link to the video when it was done.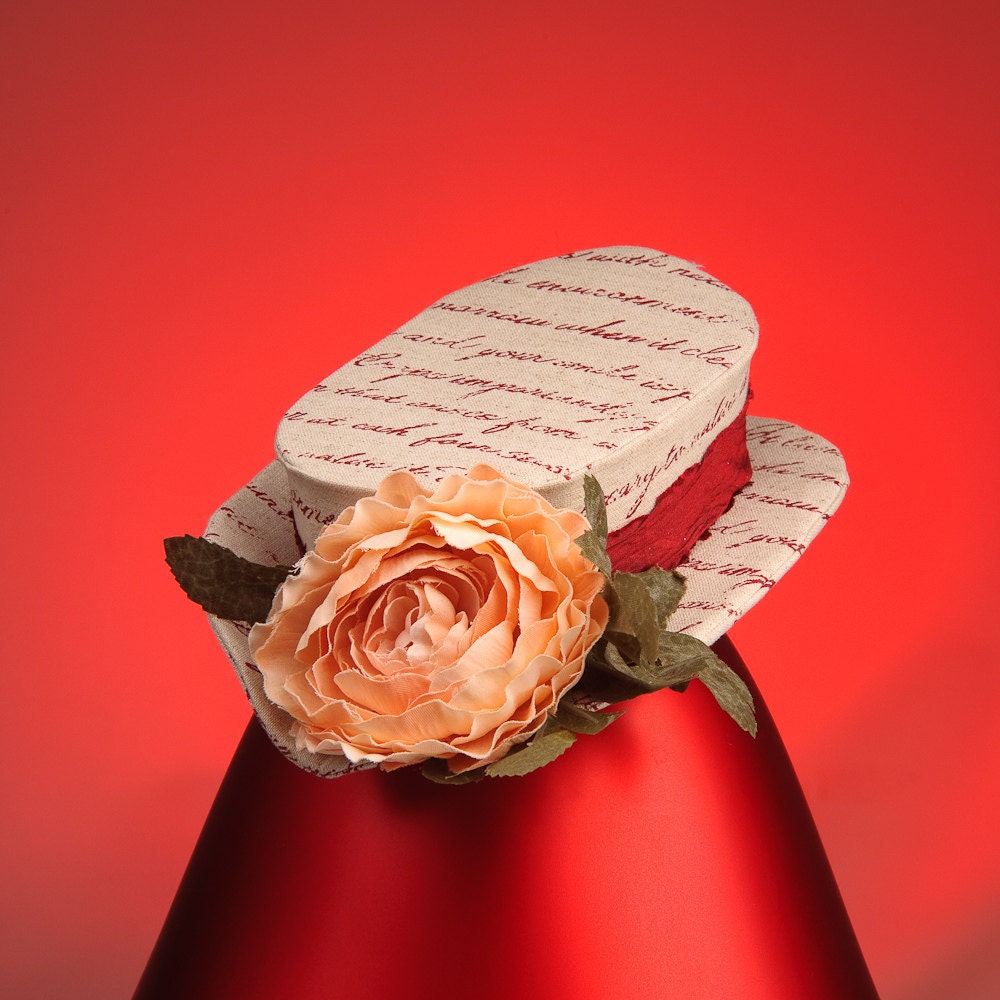 Yesterday she did just that, and it's fab! The video has a Victorian vaudeville theme, with a group of ladies being taken for a ride at a fake seance by a very dapper looking Penny (my hat's one of the things that gets pinched, the blighters!) and also lovely Penny in a pink corset and fantastic bloomers with the sparkliest eyeshadow ever. The song's really great too, I urge you to have a listen. My hat is on the very pretty lady in Green:
Click here for a link to the video on You Tube
I'm so proud! Big thanks to Penny Black and hope to work with her again in future.